Succession Planning Beyond the Numbers
Date:
Thursday, November 30, 2017
Location:
Traverse City Golf & Country Club
Speaker:
Heidi Bolger, CPA/ABV, CM&AA, CGMA & ​Mary L. Van Skiver, CPA, MBA, PHR, CEPA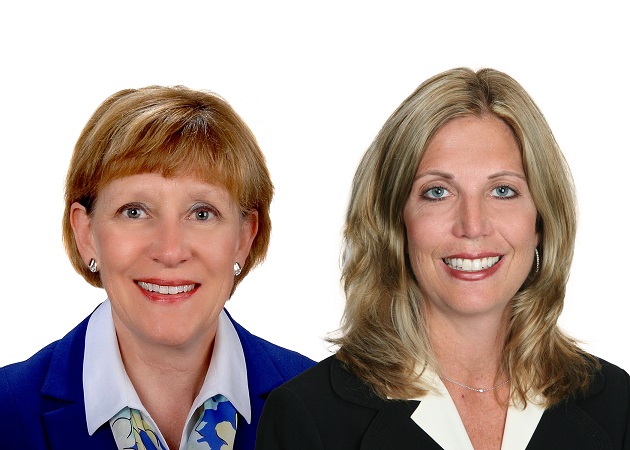 ABOUT THE PROGRAM
What elements make up a well-conceived succession strategy and how do you align your people with the vision and mission of your organization? Only 15 percent of business owners who plan to transition from their business have developed a plan for employees to fulfill key leadership roles. At a time where it is difficult to attract and retain quality employees, it is even more critical to keep your team intact with an executive team ready to lead.
Statistics show that 80 percent of business owners are not focused on maximizing value as they transition their business (the majority of which is connected to inside intellectual capital). Please join us for this enlightening exchange about building value through leadership, employee engagement and appropriately planning for business transition.
ABOUT THE SPEAKERS
Heidi A. Bolger, CPA/ABV, CM&AA, CGMA
PRINCIPAL
Rehmann Consulting
CURRENT ROLE
Heidi is a founding Principal of our Rehmann Consulting Division and consults with businesses in the areas of succession planning, mergers and acquisitions, strategy, executive compensation and business valuation.

EXPERIENCE
In her 35 year career with Rehmann, Heidi has served as a business advisor to a variety of businesses in agriculture and related segments. Her professional experience is in the areas of Business Management, Succession Planning, Business Valuation, Litigation Support and Strategic Planning. Heidi served as the Managing Principal of Rehmann's Saginaw operations and is also a past member of Rehmann's Board of Directors. In her varied roles, she has been involved extensively as an advisor in both the financial and human dynamics required to successfully lead closely-held businesses.

In addition, Heidi frequently serves as a client ambassador. In this role, Heidi conducts client satisfaction assessments, participates in brainstorming sessions for client service improvements and resolves service challenges. She works with the Rehmann client service executive to develop client service plans that meet client-defined expectations for performance and service. Heidi maintains an objective role to ensure we are exceeding our clients' expectations.

PROFESSIONAL ORGANIZATIONS
• Michigan Association of Certified Public Accountants – Past Chair-Women's Leadership Initiative, former Director and former Chair (2007) of Business Valuation & Litigation Services Committee
• American Institute of Certified Public Accountants – Business Valuation & Forensic Litigation Services Section
Mary L. Van Skiver, CPA, MBA, PHR, CEPA
SENIOR MANAGER
Rehmann Consulting
CURRENT ROLE
Mary is a senior manager with Rehmann's consulting team. In this capacity, she plays a team lead role assisting businesses with design and implementation of exit plans. This includes development of successor leaders and drawing together Rehmann tax and financial planning resources to optimize the financial structure of each situation. She also advises clients on a variety of human resources (HR) management issues, including compensation, benefits, compliance, retention and recruitment.

EXPERIENCE
Mary has extensive experience as a lead HR executive in the professional services and healthcare sectors. Prior to joining Rehmann, Mary had 15 years of experience in public accounting, initially as a tax advisor and then as regional director of human resources, with responsibility for more than 700 professionals in all functional areas. Mary also spent close to four years with a large healthcare organization with more than 150 physicians and healthcare providers, where she developed infrastructure, directed projects, recruited providers and managed HR operations.

PROFESSIONAL ORGANIZATIONS
• Michigan Association of Certified Public Accountants
• American Institute of Certified Public Accountants
• Society for Human Resource Management
• American Society for Healthcare Human Resource Administration
• Family Business Alliance of